Model
TB-S150 Sleeve Labelers Machinery
Speed/Capabilities
150 bottle per minute (500ml bottle)
Bottle Diameter

Minimum

28-

Maximum

125mm can customize according to product
Bottle Height
30-280mm
Shrink Sleeve Labels Materials
PVC,PET,OPS shrink sleeve labels
Applicable Shrink Sleeve Label Length
Shrink Sleeve Minimum30, Maximum 250mm
Applicable Shrink Sleeve Label Thickness
0.027-0.13mm
Transparent Label Length
more than 5mm
Inner Diameter of Roll Label Tube
≥4'' (101.6mm)

Outer Diameter of Roll Label Tube
≤500mm

Voltage
220V 50HZ
Input Power
1.5KW
Machine Size
2300*550*1500mm
Total Weight
1200KG
Features
1. Shrink sleeve label machine adopt whole SUS 304, so machine will be waterproof
2. This machinery adopt single position center pillar, shrink sleeve label feeding is more stable
3. It can apply for different locations, like full body sleeve, body sleeve, tamper evident seal, etc.
4. It is widely used in wide variety industries like pharmaceutical, personal care, beverage, cosmetics, dairy, etc.
5. Equipped PLC and touch screen operations make sleeve applicators more flexibility and efficiency.
More Information about Machine Description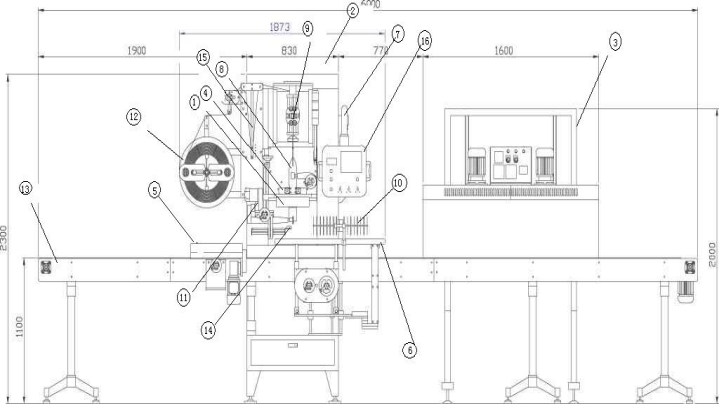 1. Sleeve label applicators cutter unit: Built-in blades, with planetary pairing method and deflection crankshaft-type steel structure, to cut the tamper evident bands or shrink sleeve labels or shrink film.
2. Shrink sleeve labeling machine frame: The whole machine is made of aluminum alloy with anodized treatment and 304 stainless steel, which is used to support the host and fix the conveyor belt.
3. Shrinking tunnel (electric heating hot air or steam type): Use the heat of electric heating or steam to shrink sleeve labels into the bottle and evenly attach it to the bottle.
4. Drive group: It is controlled by single group or double group mechanism type synchronous servo motor, so that the shrink sleeve labels can be transported in a fixed size.
5. Bottle-separating screw: This is quick change . and the feeding material is sleeved on the bottle, and the screw is conveyed at a fixed distance, so that the bottles are separated at equal distances, so as to facilitate the insertion of the label.
6. Sleeve Label Applicators Bottle group: Both sides rotate synchronously, and only one hand-wheel can be used to adjust the height and the positioning of the bottle, so that the bottle does not shake during transportation and is conducive to the setting of the height of the sleeve label.
7. Three-color warning light: green warning light during normal operation, yellow flashing light when there is no shrink labels film material, and red light flashing when the host is abnormal.
8. Mandrel: The label film material is sleeved and stretched, so that the shrink label material can be conveyed and cut.
9. Electric eye frame group: The photoelectric eye is used to transmit the signal, and the control system is provided for the delivery of fixed size, and the position of the electric eye is adjusted to determine the cutting position of the blade in the cutter head.
10. Brush group: Use rubber to hit the label brush that is inserted into the bottle to the position.
11. Clean down group: The synchronous adjustment mechanism is used to adjust the two groups of conveying wheels under the brush to make slight contact with the rollers below the center column. When the label passes through, the label is put into the bottle at a high speed.
12. Roll Shrink Sleeve Label Material rack group: The fixed paper ring of the label film material can be adjusted from 5" to 10" and set, and the material is fed by a set of conveying roller deceleration motors.
13. Conveyor belt: Use the inverter to adjust the speed of the conveyor belt to match the speed suitable for the production capacity.
14. Photo bottle electric eye: monitor the bottle to the appropriate position, and output the signal to make the host automatically insert the label.
15. Feeding group: It is composed of a feeding box that controls the label feeding tension and a feeding frame above the electric eye frame group that controls the label turning and positioning, and is used to transmit the label film.
16. Human-machine interface: It is the control center of the machine. Each operation display page is divided into manual, automatic, setting, abnormal display, etc., and several auxiliary knobs and push buttons are used to operate the labeling operation.
Sleeve Label Applicators Case
Name: Sleeve Labeling Machines for personal care products cap 1 SET Electric Heat Shrink Tunnel 2 SET 10M Conveyor
Country: Poland
Industry: Plastic
Details:This customer produce all kinds of plastic product, like cup, bottle, cap. our sleeve labeling machine with two heat shrink tunnel is for cap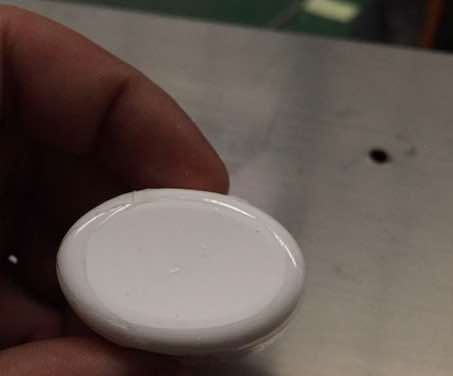 Name: 100 bottle per minutes Sleeve Labelers for Glass Bottle Cap 3 SET Pre-Shrink System, Electric Shrink Tunnel 6 SET Bag Labeling Machine 1 SET
Country: Thailand
Industry: Condiments
Details:This customer produce full range of condiments. our sleeve labeling machine, swiss heat gun pre shrink system, electric shrink tunnel is for glass bottle cap sealing, in case somebody open it.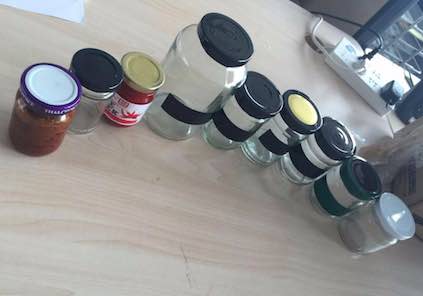 Name: 250 bottle per minute High Speed Shrink Sleeve Applicator TB-S250 1 SET
Country: Thailand
Industry: Beverage
Details:This companies specializes in bottle juice, can energy drink products, our Shrink Sleeve Applicator is to label for PET bottle upper bottle.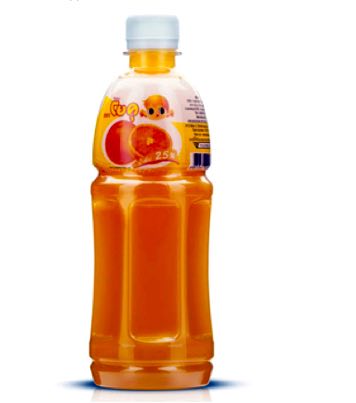 Name: 350 bottle per minute High Speed PET Bottle Cap Shrink Sleeve Labeling TB-S350 1 SET Heat Shrinkable Tunnel 1 SET 7meter conveyor
Country: Sri Lanka
Industry: Water
Details:This companies specializes in bottle water product, our bottle cap sleeve labeling machine is to label for PET bottle cap.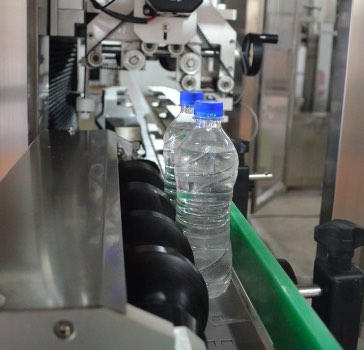 Name: 250 bottle per minute Double Head Label Shrink Sleeve Machine For Bottle Neck and Bottle Body TB-D250 1 SET Shrinking Tunnel 1 SET Generator 1 SET 7meter conveyor
Country: Indonesia
Industry: Beverage
Details:This factory specializes in bottle juice and water products, our Double Head Label shrink Sleeve Machine For Bottle Neck and Bottle Body is to label for plastic bottle neck and body at same time.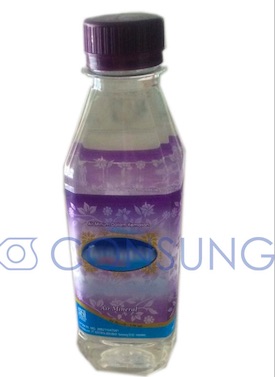 Name: Sleeve Label Applicators 100 bottle per minute TB-S150 1 SET Shrink Tunnel 1 SET Steam Generator 1 SET 7meter conveyor
Country: South Africa
Industry: Spicy
Details:This factory specializes in wide variety of ketchup, soybean sauce, our Sleeve Labeling Machine is to label for glass bottle and plastic bottle neck to prevent opening product in market.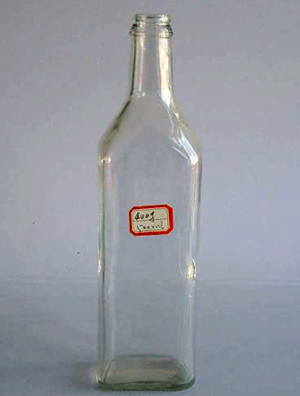 After-service assistance
Normally this model high speed full body sleeve shrink sleeve labeling do not need to install and commission, customer only need to connect with power and run machine, but if customer require engineer to their customer factory, We will send one engineer from our factory to customer's factory for installation and commissioning and training, customer should be responsible for the room and board and the go-back air tickets and visa fee, and the allowance of 100 USD per day for each person each day.
Customer also can send your engineer to our factory, we will provide one engineer to teach you how to install and commissioning machine for free.
Training assistance
We will provide technical training for our customer. Training content include sleeve labelers structure, maintenance, control and operation. We will appoint a qualified technical personnel to guide. Through training, your technical engineer can master operation and maintenance skills, skillfully adjust process and deal with all fault in time.
Spare parts assistance
To make sure sleeve label applicators's stable and high efficiency running, it is necessary to use our machine's original spare parts, we have a large number of spare parts for different machine, so customer can easily receive our spare parts at first time.
Label Applicator Online assistance
We will provide 24hour online technical support by wechat, email or whatsapp, etc. when customer met some problem during our sleeve labeling machines operation, customer provide machine video, picture to list problem, we will solve problems for you within 24hours