| | |
| --- | --- |
| Model | GB-20 |
| Speed | 15-20case/min |
| Carton Storage Volume | around 150pieces |
| Carton Size | Max. L1450mm*W680mm Min. L582mm*W373mm |
| Power | 380V 3Phrase 50HZ 8KW |
| Air Compression | 6.0kg/cm2 |
| Air Consumption | 1000L/min |
| Machine Size | L6070mm*W2800mm*H2006mm |
| Machine Weight | 2800KG |
Description
The bottles are transported by conveyor, and be inspected and arranged according to the programmed process, after finishing complete carton arrangement, the cardboard supplying mechanism will send the send the cardboard into the machine, and the bottle dropping mechanism will drop the bottles into the cardboard, and than the cardboard folding mechanism will fold the cardboard, glue it and seal it step by step. The formed the carton will be send out of the machine by the roller, which improves the production efficiency and realize full automatic manless production.
Features
1. Our wrap around case packer have automatic carton storage system which can put around 150pieces carton, which can help customer save time
2. It adopt siemens PLC,screen, Danfoss Transducer to make sure whole machine more stable
3. Automatic bottle dropping system to make sure bottle into carton rightly.
4. Humanized operation interface (Chinese or English screen display), which can automatically detect errors and automatically display messages to facilitate maintenance and guidance
5. it adopt paper wrapping, which saves about 1/5 of the cost of packaging materials compared with traditional packaging.
6. Strong ability to adapt to paper, can be used for slightly deformed corrugated paper, complete packaging
7. The applicable packaging method is full wrapping
8. The data setting of the internal P.L.C can be set and modified by the external operation display screen
9. There are calipers marked on the mechanical adjustment for recording and easy adjustment
10. The use of splitter transmission system will not cause incorrect packaging
11. The machine is easy to operate and can be operated smoothly without professional technicians
12. The movable parts of the machine are equipped with oil nozzles for lubrication, and the bearings that are inconvenient to enter at the bottom are equipped with oil pipes for centralized lubrication.
Main equipment description
Conveyor system: the product will be divided and inspected on this conveyor.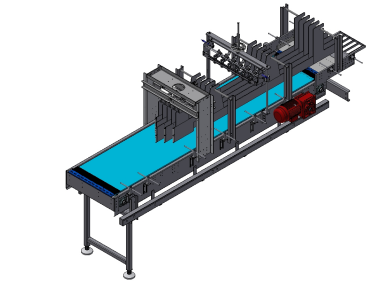 Automatic cardboard supplying system: This equipment is installed in the side of the main machine, which stores the carton cardboards, the vacuumed sucking disk will indraft the cardboard into the guide slot, and then the belt will transport the cardboard into the main machine.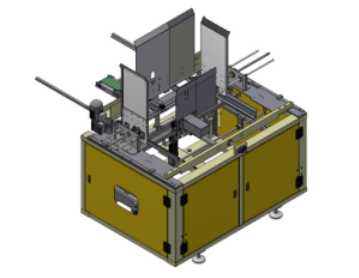 Automatic bottle dropping system: This system separates the bottles in carton unit automatically, and then drops the bottles automatically.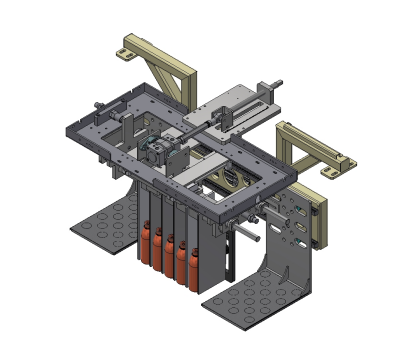 Machine Pictures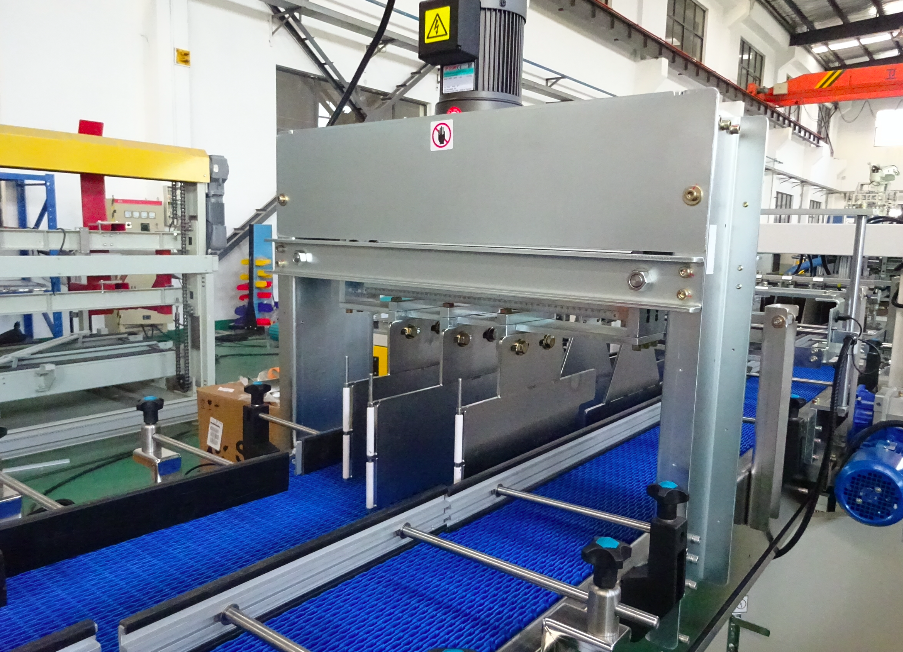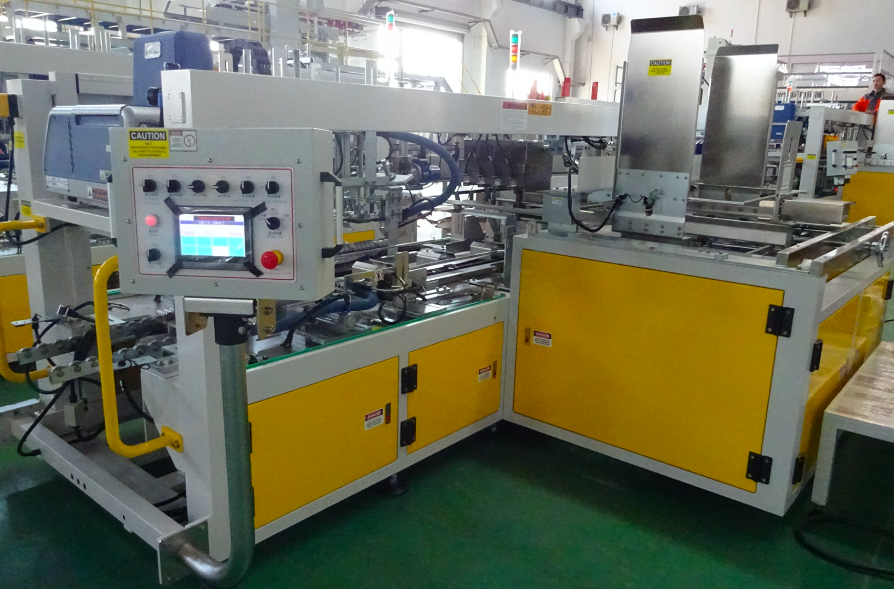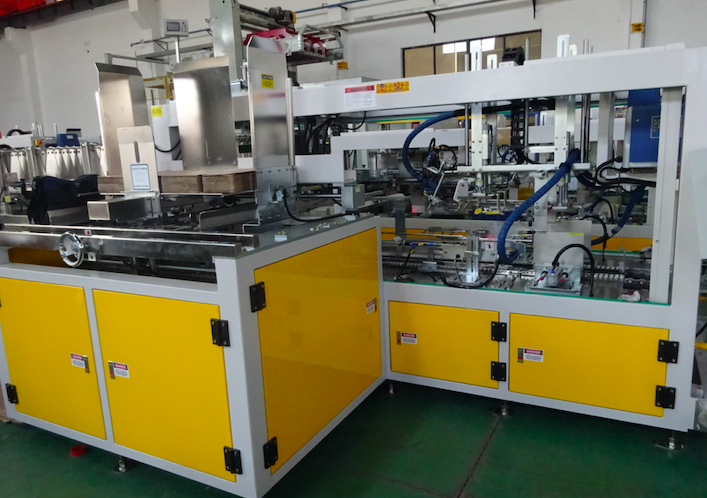 Workflow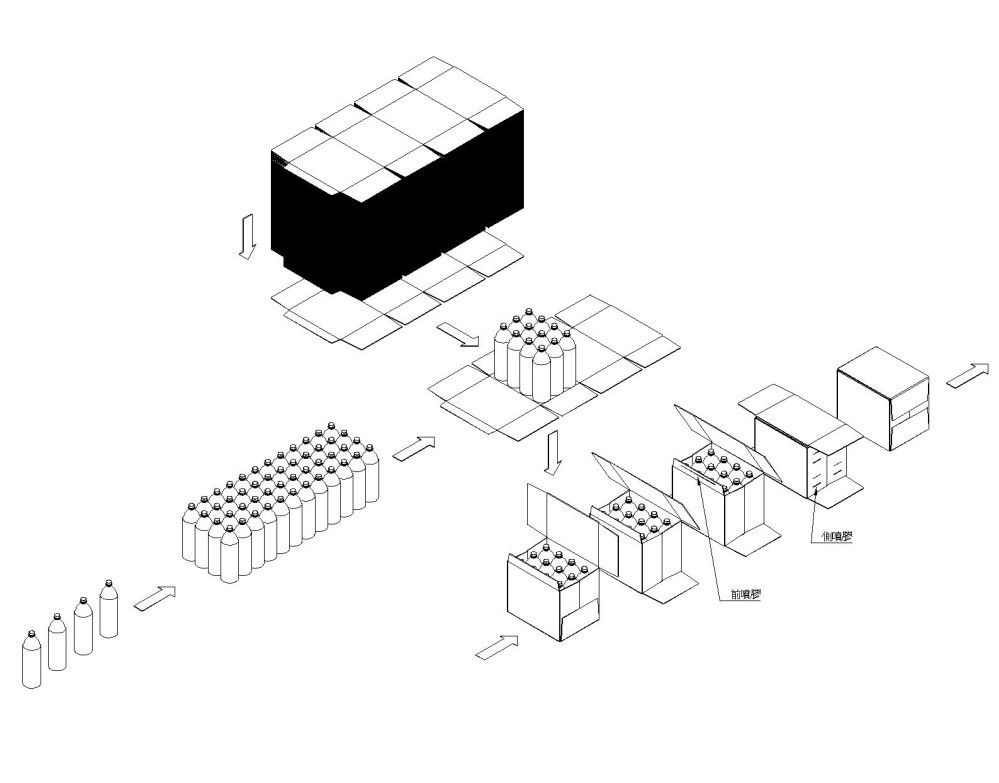 Case
Name: Hot Melt Glue Wrap Around Case Packer 1SET
Country: Australia
Industry: Beer
Details: Our Wrap Around Case Packer is for beer bottle carton packer, glass bottle 330ml, before our carton packer, they will wrap 4 or 6bottle per wrap, then go to our wrap around case packer to pack 4bottle/wrap*6 and 6bottle/wrap*4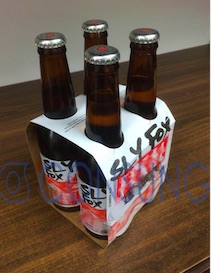 Name: Wrap Around Carton Packer 2 SET High Speed Double Channel PE Film Shrink Wrapper Machine 1 SET 100meter of conveyor
Country: Thailand
Industry: Beverage
Details: Production Line 1: One production line is for can, first pack 2*3 can by film shrink wrapper machine, then pack 2*3packs*4 by wrap around carton packer
Production Line 2: The other production is for Pet bottle juice, pack 4*6 pieces bottle into carton by wrap around carton packer Machine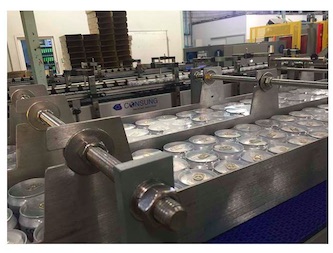 Name: Wrap Around Packer Machine for 250ml Can 1SET
Country: Thailand
Industry: Energy Drink
Details: Our Wrap Around Packer is to pack 24pieces of 250ml can into one carton.