Single Column Conventional Palletizer Case Palletizer Machine
The automatic packaging line system can realize automatic case sorting, automatic stacking, and automatic palletizing conveyor system on the roller conveyor line. During production, the products come from the front-end equipment and enter the finishing roller conveyor line. The pallets are transported by the pallet to the palletizing position, and the products are picked up by a single column for palletizing output.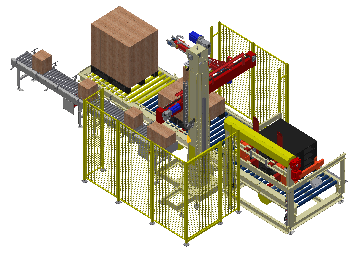 Roller conveyor line: The conveying line is driven by a motor to connect front-end equipment. It uses stainless steel rollers and is equipped with a blocking mechanism.
Automatic Stacker: The combined action of the motor and the cylinder completes the stacking of the stacking position.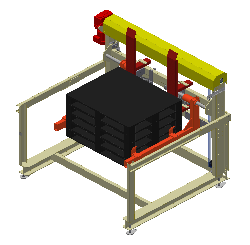 Single-column host: Powered by a servo motor, it completes movement in the X, Y, and Z directions to realize automatic palletizing.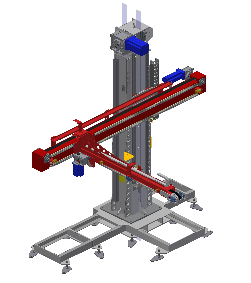 Fixture: It is sucked by the suction cup to complete the grabbing of the case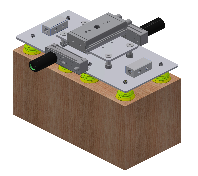 .