Bag in Case Packing Production Line
The bag case packing production line is composed of robot case erecting system, product conveying, grabbing robot, material handling conveyor line, transfer conveying, cartoning system, sealing mechanism, case handling, unpacking system, case packing system, case conveying , Automated production line composed of case sealing mechanism and box output units.
Normally in this production line, it will add plastic bag labeling machine to this packing line.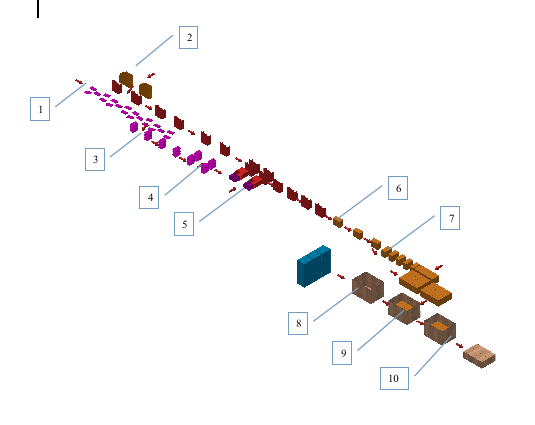 Process description:
⑴The product is transported from place 1 to the production line, and it is in a messy state; → ⑵2 is the case storage bin, the robot opens the case, opening two cases at a time; → ⑶The product is transported to 3 places, after the visual inspection judges, the spider hand robot will pick the product Grab the material handling conveyor line; → ⑷The material handling conveyor line conveys the products to 4 places, and the cylinder pushes the sorted products onto the transfer conveyor; → ⑸The material silo of the transfer conveyor is turned over by 90° after horizontal movement, at 5 case packing is carried out at five places, and the opened cartons are sent to 5 places by the conveyor line; → ⑹The products are sealed at 6 places after packing; → ⑺After the cases are sealed, the products are rotated 90° through the steering mechanism and arranged at 7 places; → Take out the carton from the carton storage bin at ⑻8, and unpack it; → ⑼After case unpacking and sealing the bottom, grab and pack the carton at 9 places (vertical packing); → seal the carton at 10, and output after the sealing is completed.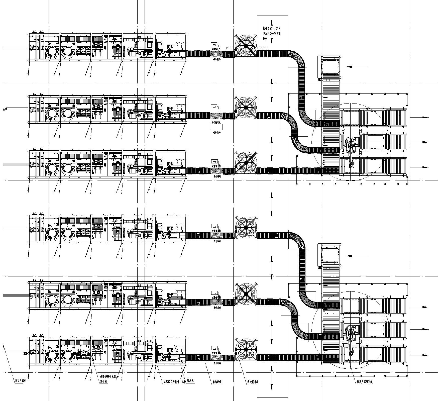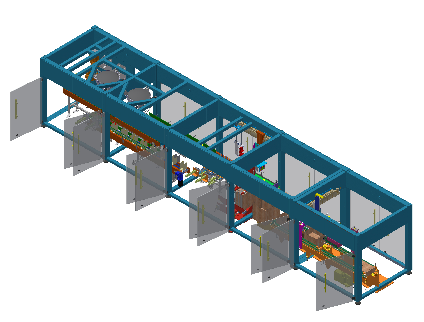 If you have same requirement to pack bag into case, pls contact us for future details.