Air Conveying System and Slat Chain Conveyor for Saudi Arabia Customer
Our Saudi Arabia customer is on the market for bottled drinking pure water, there are 2 sizes bottles in total.
Before confirming order, he visited and checked our labeling machines and conveyor system by himself, after our happy conversation, I asked him why he decided to choose us after visiting several other suppliers, he reply me two words: quality and service.
For air conveyor, he told each of our motor equipped frequency inverter together which keeps bottles moving smoothly and stable, also the motor is ABB, and blower is good quality, it's controlled by independent electric cabinet with all of the electrics are Schneider brand, and our 2-in-1 device designed very flexible and reasonable working.
For chain conveyor, even our conveyor feet is also made of SUS304, what he see before are all plastic feet. And all conveyors with water tank collection below, whole conveying system is stable and fixed, the thickness of our SUS304 material is 2.5mm.
For staff, professional engineer and salesman with thoughtful service also one of the key point that convinced him.
Product Samples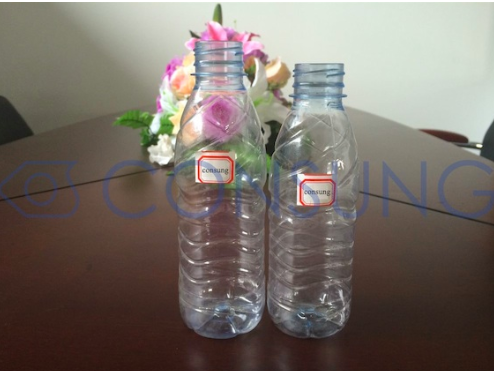 On site air conveyor and slat chain conveyor installation