Horizontal carton erector to Canada
Customer from Canada, in demand of automatic carton erector for their different sizes of cartons to opening, forming and bottom sealing, due to different sizes cartons, they require the machine available for adjustment for application, and carton sizes as below
L 310 * W 233 * H 197mm
L 221 * W 156 * H 127mm
L 233 * W 152 * H 198mm
L 381 * W 286 * H 127mm
L 197 * W 173 * H 76mm
L 249 * W 173 * H 273mm
L 210 * W 130 * H 122mm
L 171 * W 162 * H 165mm
L 189 * W 114 * H 186mm
L 152 * W 105 * H 195mm
L 229 * W 173 * H 121mm
L 216 * W 151 * H 143mm
Speed required 10-15 cartons/min, tape size 48mm and power 110V 60Hz
Carton print way as below showing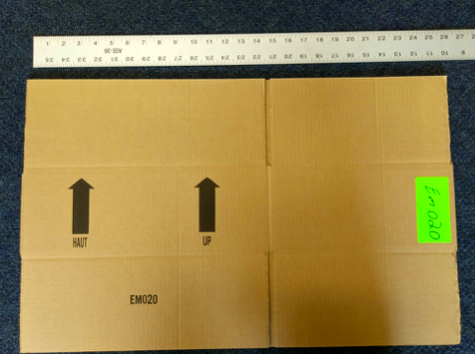 On all these demands, we offer our horizontal carton erector for application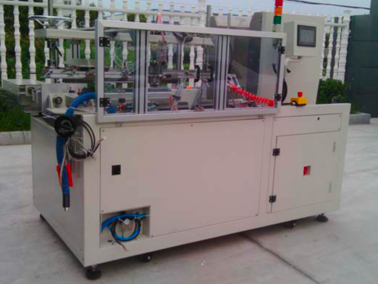 And the this working flow diagram

And it owns below advantage features
1. The machine adopts PLC+Viewing screen controller, which is easy to operate and manage and helps to reduce workers and labor strength. It is an essential equipment for the automatic scale production and it helps to lower the packing expense.
2. Folding grab type: it can correct straight Angle automatically, and move box away accurately.
3. Door security mechanism, when door opens, machine will stop and alarm, indicator blinks.
4. Automatic warning reminder for cartons supplementary, alarm function for tape supplementary.
5. Horizontal carton storage device, which convenient for adding cardboard at any time without stopping machine, save time and improve efficiency.
6. The latest technology: PLC and component element.
7. Compact design: simple to install
8. Quick and easy changes of the size improve the production efficiency and flexibility.
9. High quality, durable and effective grab head.
10. Heavy welding framework to ensure the life of the machine.
11. The design of the machine structure: finish sucking, erecting, molding, folding, sealing, etc. at one time.
12. Tape at the bottom: clean, accurate, light touching.
13. Automatic case erector is pipeline equipment which can finish erecting, folding the bottom and under section glue sealing.
14. The color of the machine can be adjusted to the color of the production line according to the customer's requirement.v
15. Small volume, supplemented pulleys, flexible position are more convenient to install and debug.
16. The machine can automatically finish erecting, molding, the bottom folding, the tape pasting on the under section, and open the folded board. The folding of the bottom should according to a certain process and being conveyed to case packer after sealed.
And before delivery, we tested the carton samples from customer, all running smoothly ok, then arrange the delivery, for shipment, all our package in wooden case